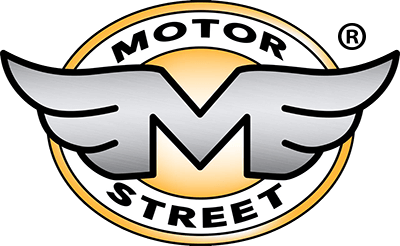 TOS/VULA
Last Update 19 October, 2021 © Copyright 2021 VPiX
Terms of Acceptance (TOS) and VPiX User License Agreement (VULA)
The following Terms of Service (TOS) and the VPiX User License Agreement ("VULA") are between you and VPiX® and constitute a legal agreement that governs your use of the VPiX® 360° Tour-Building and VR (Virtual Reality) services and website (collectively referred to as the "Service"). You must agree to the TOS / VULA before you can use the Service. You agree to these terms by using the VPiX 360° Cloud. If you do not agree to any of the following terms, please do not use the VPiX 360° Cloud. You should print or otherwise save a copy of these terms for your own records. "VPiX®" as used herein means Virtual Pictures Corp. Our mailing address is: 590 Hwy 105 Suite 276, Monument CO 80132-9125 U.S.A.
Terms of Sale
All sales for services and products are covered in the VPiX Sales Policy. All VPiX customers are required to accept and observe the VPiX Sales Policy. By accepting this VULA, you are also accepting the terms of the VPiX Sales Policy. Please click here to view it.
Legal Authority
To use and/or register for the VPiX 360° Services you must be: A.) of legal age to form a binding contract with VPiX, and B.) cannot be a person barred from receiving the Service under the laws of the United States or other applicable jurisdiction(s), including the country in which you reside or from where ever you use the VPiX 360° Service. By accepting the VPiX TOS and VULA, you have validated you've read, understand and agree to the terms of the VPiX TOS / VULA.
Changes to this Agreement
VPiX may update or change the TOS or VULA from time to time and recommends that you review the current TOS / VULA on a regular basis. Your continued use of the VPiX® Service after the TOS or VULA has changed constitutes your acceptance of the updated policy.
Governing Law
This Agreement will be governed by and construed in accordance with the laws of the United States and the Commonwealth of Colorado, excluding its conflict of laws rules. This Agreement shall not be governed by the United Nations Convention on Contracts for the International Sale of Goods, the application of which is expressly excluded.
General
The VPiX TOS/VULA constitutes the entire agreement between you and VPiX and govern your use of the Service. If any part of the VPiX TOS/VULA is held invalid or unenforceable, that portion shall be construed in a manner consistent with applicable law to reflect, as nearly as possible, the original intentions of the parties, and the remaining portions shall remain in full force and effect. The failure of VPiX to exercise or enforce any right or provision of the VPiX TOS/VULA shall not constitute a waiver of such right or provision. You agree that, unless otherwise expressly provided in the VPiX TOS/VULA, there shall be no third-party beneficiaries to this agreement. Any translation of the VPiX TOS/VULA is done for local requirements and in the event of a dispute between the English and any non-English versions, the English version of these terms shall govern. Any end-user disagreement with any term of the VPiX TOS/VULA for any reason will simply result in a cancellation of your use of the VPiX Services. The end user(s) have no right to claim any damages or refund.
Description of the Service(s)
VPiX®
The VPiX 360 Cloud, MotorStreet 360, VPiX VR and other VPiX 360 content-building services are copyright ©1995 – 2021 Virtual Pictures Corp. All Rights Reserved. Patents Pending.
Free 14-Day Trial
You can use the VPiX 360 Cloud Service free of charge for 14 days if you qualify. Additional extensions are available for business trial accounts. Please contact your VPiX representative for more details.
Monthly / Annual Subscription
After your VPiX trial ends, you may order a monthly or yearly subscription on any supporting VPiX 360 website. Once you have purchased the yearly subscription, you acknowledge that upon commencement of the annual subscription period and in conjunction with your payment of the VPiX 360 Cloud fee for the Service, you have purchased the Service for 12 months. Your annual subscription fee will not be prorated or refunded in any way. If you cancel your Account before the end of the year, VPiX will continue to provide the Service to you until the end of the year and then terminate your access to the Service without charging you a renewal fee. Subscription renewal is deemed automatic unless Customer notifies VPiX at least 7 days before the end of the annual subscription term. VPiX reserves the right to change the price of the Service at any time, but your subscription fee will not be increased until the next renewal date.
Limitations on Content and Tools Usage
VPiX may impose certain limitations on the use of the Service, including, but not limited to, allocating certain levels of storage capacity to your account, restricting the number of accounts you may register, the number of panoramas or projects you can create, the number of VPiX URL's authorized to you for VPiX 2 GO exports, imposing expiration dates on Content and removing adult, unsavory, visually offensive or copyrighted content from your account. You agree to use the Service only for purposes permitted by the VPiX TOS and VULA including any applicable laws, regulations, or generally accepted practices in the applicable jurisdiction.
Copyright Ownership of Photos & Fair Use
All VPiX users understand their photographic content uploaded to the VPiX 360° Cloud systems that are not password-protected (PRIVATE) can be and will be searchable and viewable by general public. As such, any photographic content that is shown to the general public can be copied, downloaded, URL linked to another website or social media post or images can be captured with screen shots and used on other websites that you might not have authorized in advance. VPiX has no controls over the actions of any 3rd party with respect to the content that is uploaded to any VPiX Service. All VPiX users will have to accept this as fact and is not something that VPiX can control, police or enforce. At no time will VPiX be held liable for any copying of any photographic content that was made by a 3rd party.
Fair Use Policy: Any and all 360 content that is published for public view means your 360° projects can be used to show how VPiX works to the general public via any Internet medium including but not necessarily limited to, Facebook posts or ads, Tweets, tours linked to a press release, shown in a training video on YouTube or Vimeo or other on-line news site or magazine. VPiX is never going to take credit for your artistic and photographic works. All photographic content captured and created by the VPiX user will remain the copyright of the VPiX user.
VPiX Idea Submission Policy
VPiX nor any of its employees, officers , directors or shareholders can't accept solicited or unsolicited ideas for new products, advertising campaigns, revisions to existing products or services, materials, enhancements, marketing / business plans or new product names. Please do not send any creative ideas ("submissions") to VPiX or any of its employees. The purpose being to avoid potential misunderstandings when VPiX works on similar strategies or is hired by outside firms like HP, Apple or other companies that VPiX was contracted for. If despite our request you do not send us your ideas, and you still submit them, then regardless of the condition it was submitted, the following terms shall apply to any and all submissions you make to VPiX.
Terms of Idea Submissions
You agree by sending ideas to VPiX that: (1) the idea(s) automatically become the property of VPiX without any compensation to you; (2) VPiX may use the idea or redistribute the idea(s) and materials without restriction or compensation to you; (3) there is no obligation for VPiX or any VPiX partner, vendor or contractor to review the submission; and (4) there is no obligation to keep any submissions / ideas or discussions confidential.
VPiX 360 Product Feedback
VPiX does welcome your feedback regarding any existing or planned (BETA) releases / enhancements to any area of VPiX business channels including but not limited to VPiX Pro, VPiX VR, CSI:360, MotorStreet, Kiosks, 360 video products and all VPiX apps or 360 cloud servers. It's how VPiX improves our product mix so we can learn how to best take of your AR, VR and MR needs.
Feedback and Confidentiality Policy
Any and all feedback you provide through any communications to VPiX or through any of our sites shall be deemed non-confidential. VPiX shall be free to use any information you provide on an unrestricted basis.
Your VPiX Login Account
To sign-in and activate the Service, you must set up a VPiX (end-user) Account. This VPiX account will be used to set up the Service for you, and may also be referred to as your "Account". You are responsible for all activity that takes place on your Account. Please choose a strong password for your account and do not reveal your password to others. You agree that you are responsible for keeping your password confidential and secure, and further understand that you are solely responsible and liable for any activities that occur through your Account.
VPiX 2 GO Exports
Any VPiX customer using the export function, VPiX 2 GO understands that your current hosting plan whether monthly or annual must be paid regardless if you have active virtual tours on your VPiX back office content manager or not. The VPiX license extended to you for exported tours does not permit free use of any 360 viewer.
VPiX + CSI:360 Servers Hosting at Clients' Data Center
All VPiX servers that are hosted with their own service provider or off-site at the clients' location are licensed. Please see the VPiX Media Server Licensing page for annual pricing. VPiX Licensing Plans
No Resale of VPiX Service(s)
You agree that your VPiX account is 100% your account and will not reproduce, copy, duplicate, sell, resell, rent or trade the Service (or any part thereof) for any purpose, unless you have prior, written authorization from VPiX Corporate to do so.
Privacy
You understand that by using the Service, you consent and agree to the collection and use of certain information about you and your use of the Services by VPiX. Information collected when you use the Service may include technical or diagnostic information related to your use that may be used by VPiX to maintain, improve and enhance the Service. You further understand and agree that this information may be transferred to the United States and/or other countries for storage, processing and use by VPiX, VPiX Partners and/or VPiX Vendors. Any website analytics gathered about specific usage of the 360° content you create and store on VPiX may be shared with other vendors including but not limited to HotJar, Facebook, Twitter or Google. VPiX will make no use of personal information about you for any purpose other than that of providing the Service; however, as between you and VPiX, you will have sole responsibility for any and all personal information about you or others contained in Content transmitted via the Service.
Content & Conduct
Content
"Content" means any information that may be created or transmitted through use of the Service, and in particular the content of messages and other communications created or distributed via the Service. You understand that all 360° Content is the sole responsibility of the person from whom such Content originated. This means that you, and not VPiX, are solely responsible for any Content you upload, transmit, store or otherwise make available through your use of the Service. VPiX does not control the Content transmitted via the Service, nor does it guarantee the accuracy, integrity or quality of such Content. You understand and agree that your use of the Service and any Content is solely at your own risk.
No Sensitive Information
YOU AGREE NOT TO USE THE SERVICES TO COLLECT, MANAGE OR PROCESS SENSITIVE INFORMATION. VPiX WILL NOT HAVE ANY LIABILITY THAT MAY RESULT FROM YOUR USE OF THE SERVICES TO COLLECT OR MANAGE SENSITIVE INFORMATION.
"Sensitive Information" means photos of people that are clearly seen in any 360°, video or photo that is used on your VPiX account. Photos of any vehicles with clearly legible license plates, photos or 360° showing credit or debit card numbers; personal financial account information; passport numbers; driver's license numbers or similar identifiers; racial or ethnic origin; physical or mental health condition or information; or other employment, financial or health information, including any information subject to regulations, laws or industry standards designed to protect data privacy and security, such as, but not limited to the Payment Card Industry (PCI) Data Security Standards and any state, federal or country-recognized Privacy Act including any and all amendments to such Privacy Acts.
Copyrights
Unless you are hired directly by VPiX or a recognized national account, you as the photographer hold all rights to any 360° photographic content you produce. Any and all 360° content that you upload to VPiX as public content (non-password-protected) can and may be used to help market and promote your 360° services and to demonstrate what kind of 360° content is able to be produced using VPiX tools. Any re-posting or re-publishing of your VPiX tours to promote our VPiX services and your talent will come with little or no notice to you.
Your Conduct
You agree that you will NOT use the VPiX Service to:
engage in any copyright infringement or other intellectual property infringement including the upload of any NON-royalty-free music, or disclose any trade secret or confidential information in violation of a confidentiality, employment, or nondisclosure agreement;
upload, transmit, store or otherwise make available any material that contains viruses or any other computer code, files or programs designed to harm, interfere with or limit the normal operation of the Service, or any other computer software or hardware; or
interfere with or disrupt the Service (including accessing the Service through any automated means, like scripts or web crawlers), or any servers or networks connected to the Service, or any policies, requirements or regulations of networks connected to the Service.
Removal of Content
You acknowledge that VPiX is not responsible or liable in any way for any Content provided by you. VPiX reserves the right to screen, move, refuse, modify and/or remove Content at any time, without prior notice and in its sole discretion, if such Content is found to be in violation of the VPiX TOS or VULA.
Back Up Your 360° Content. Please!
You are responsible for backing up all 360° panoramic content, logos, NADIR's and associated files to your own computer or other backup device, including any Content that you transmit or store via the Service. While VPiX does provide nightly and 2-week snapshots of all VPiX Content, VPiX can't 100% guarantee or warrant that any Content you may transmit or store through the Service will not be subject to inadvertent damage, corruption or loss.
Access to Your Account and Content
You acknowledge and agree that VPiX may access, use, preserve and/or disclose your account information and Content if legally required to do so or if we have a good faith belief that such access, use, disclosure, or preservation is reasonably necessary to: (a) comply with legal process or request; (b) enforce the VPiX TOS or VULA, including investigation of any potential violation thereof; (c) detect, prevent or otherwise address security, fraud or technical issues; or (d) protect the rights, property or safety of VPiX, its users or the public as required or permitted by law. You understand that in order to provide the Service, VPiX may transmit your Content across various public networks, in various media, and modify or change your Content to comply with technical requirements of connecting networks or devices. You hereby authorize VPiX to take any such actions.
Trademark Information
The word: VPiX®, the VPiX logo and other VPiX trademarks, service marks, graphics, and logos used in connection with the Service are trademarks or registered trademarks of VPiX in the US and/or other countries. Other trademarks, service marks, graphics, and logos used in connection with the Service may be the trademarks of their respective owners. You are granted no right or license in any of the aforesaid trademarks, and further agree that you shall not remove, obscure, or alter any proprietary notices (including trademark and copyright notices) that may be affixed to or contained within the Service. VPiX Rockstars, VPiX affiliates and partners can use VPiX branding in the marketing of 360° services in their area. Please refer to the current VPiX Brand Standards guidelines.
VPiX 360° Cloud Software
VPiX Proprietary Rights
You acknowledge and agree that VPiX and/or its licensors own all legal right, title and interest in and to the Service, and any software provided by VPiX as a part of and/or in connection with the Service (the "360° Cloud Software"), including any and all intellectual property rights that exist therein, whether registered or not, and wherever in the world they may exist. You further agree that the Service (including the Software, or any other part thereof) contains proprietary and confidential information that is protected by applicable intellectual property and other laws.
The VPiX License
VPiX grants you, the end-user a personal, non-exclusive, non-transferable, limited license to use the Software as provided to you by VPiX through the Service and in accordance with this TOS and VULA; provided that you do not (and do not permit anyone else to) copy, modify, create a derivative work of, reverse engineer, decompile, or otherwise attempt to discover the source code (unless expressly permitted or required by law), sell, lease, sublicense, assign, grant a security interest in or otherwise transfer any right in the Software.
Export Control
Use of the Service and Software, including transmitting or uploading Content via the Service, may be subject to the export and import laws of the United States and other countries. You agree to comply with all applicable export and import laws and regulations. In particular, but without limitation, the Software may not be exported or re-exported (a) into any U.S. embargoed countries or (b) to anyone on the U.S. Treasury Department's list of Specially Designated Nationals or the U.S. Department of Commerce Denied Person's List or Entity List. By using the Software or Service, you represent and warrant that you are not located in any such country or on any such list. You also agree that you will not use the Software or Service for any purposes prohibited by United States law. This assurance and commitment shall survive termination of the VPiX TOS/VULA.
Termination
Termination by You
For any acount with connected services via the MotorStreet API connected to any DMS, including but not necessarily limited to Dealer.com, DealerInspire, DealerCarSearch, DealerSpike, and any aggregators such as HomeNet, vAuto, AutoWorld360 Cars.com, CarGurus, Kajiji or Facebook -- there will be a 60 day notice required to stop billing and deprecate or remove syndication links and DMS automations. Customer will be responsible for continued monthly payments during the shut down period, which shall not exceed 60 calendar days.
Termination by VPiX
VPiX may at any time, under certain circumstances and without prior notice, immediately terminate or suspend all or a portion of your Account and/or access to the Service. Cause for such termination shall include, but not be limited to: (a) violations of the TOS/VULA or any other policies or guidelines that are referenced herein and/or posted on the Service; (b) a request by you to cancel or terminate your Account; (c) discontinuance or material modification to the Service or any part thereof; (d) a request and/or order from law enforcement, a judicial body, or other government agency; (e) where provision of the Service to you is or may become unlawful; (f) unexpected technical or security issues or problems; or (g) your participation in fraudulent or illegal activities. Any such termination or suspension shall be made by VPiX in its sole discretion, and VPiX will not be responsible to you or any third party for any damages that may result or arise out of such termination or suspension of your account and/or access to the Service.
Effects of Termination
Upon termination of your Account you will lose all access to the Service and all content you created.
Internet Browsers, OS and the Internet
VPiX is a web-based app that provides its tools and resulting 360° content via way of the Internet. VPiX depends on your use of a current Web browser such as (Microsoft Edge, Firefox, Google Chrome, Apple's Safari). If you do not have a current Operating System (OS) and a current Web browser, some portions or all of the VPiX subscription may not work at all. Outages or failure of your hardware, Internet connection or lack of access to the Internet does not constitute a failure on VPiX and as such, is not deemed as an adequate justification for a full or partial refund of your subscription. VPiX will maintain the same 100% Network Uptime Guarantee offered by our hosting partner, Rackspace. However, DNS outages and ISP failures are often a local experience and not one that automatically means a failure of VPiX or Rackspace services were the cause of any VPiX failure, brown out or outage of service.
Disclaimer of Warranties
SOME JURISDICTIONS DO NOT ALLOW THE EXCLUSION OF CERTAIN WARRANTIES. THEREFORE, SOME OF THE EXCLUSIONS SETFORTH BELOW MAY NOT APPLY TO YOU.
YOU EXPRESSLY UNDERSTAND AND AGREE THAT YOUR USE OF THE SERVICE IS AT YOUR SOLE RISK AND THE SERVICE IS PROVIDED ON AN "AS IS" AND "AS AVAILABLE" BASIS. VPIX AND ITS AFFILIATES, SUBSIDIARIES, OFFICERS, DIRECTORS, EMPLOYEES, AGENTS, PARTNERS AND LICENSORS EXPRESSLY DISCLAIM ALL WARRANTIES OF ANY KIND, WHETHER EXPRESS OR IMPLIED, INCLUDING BUT NOT LIMITED TO THE IMPLIED WARRANTIES OF MERCHANTABILITY, FITNESS FOR A PARTICULAR PURPOSE, AND NON-INFRINGEMENT. IN PARTICULAR, VPIX AND ITS AFFILIATES, SUBSIDIARIES, OFFICERS, DIRECTORS, EMPLOYEES, AGENTS, PARTNERS AND LICENSORS MAKE NO WARRANTY THAT (I) THE SERVICE WILL MEET YOUR REQUIREMENTS; (II) YOUR USE OF THE SERVICE WILL BE TIMELY, UNINTERRUPTED, SECURE OR ERROR-FREE; AND (III) ANY DEFECTS OR ERRORS IN THE SOFTWARE PROVIDED TO YOU AS PART OF THE SERVICE WILL BE CORRECTED.
ANY CONTENT TRANSMITTED, STORED, OR OTHERWISE MAINTAINED THROUGH THE USE OF THE SERVICE IS DONE SO AT YOUR OWN DISCRETION AND RISK, AND YOU WILL BE SOLELY RESPONSIBLE FOR ANY DAMAGE TO EQUIPMENT, LOSS OR CORRUPTION OF DATA THAT RESULTS FROM ANY SUCH USE OF THE SERVICE. YOU FURTHER ACKNOWLEDGE THAT THE SERVICE IS NOT INTENDED OR SUITABLE FOR USE IN SITUATIONS OR ENVIRONMENTS WHERE THE FAILURE OR TIME DELAYS OF, OR ERRORS OR INACCURACIES IN, THE CONTENT, DATA OR INFORMATION PROVIDED BY THE SERVICE COULD LEAD TO DEATH, PERSONAL INJURY, OR SEVERE PHYSICAL OR ENVIRONMENTAL DAMAGE. NO ADVICE OR INFORMATION, WHETHER ORAL OR WRITTEN, OBTAINED BY YOU FROM VPIX OR THROUGH OR FROM THE SERVICE SHALL CREATE ANY WARRANTY NOT EXPRESSLY STATED IN THE TOS AND VULA.
Limitation of Liability
SOME JURISDICTIONS DO NOT ALLOW THE EXCLUSION OR LIMITATION OF LIABILITY FOR INCIDENTAL OR CONSEQUENTIAL DAMAGES. THEREFORE, SOME OF THE EXCLUSIONS OR LIMITATIONS SET FORTH BELOW MAY NOT APPLY TO YOU.
YOU EXPRESSLY UNDERSTAND AND AGREE THAT VPIX AND ITS AFFILIATES, SUBSIDIARIES, OFFICERS, DIRECTORS, EMPLOYEES, AGENTS, PARTNERS AND LICENSORS SHALL NOT BE LIABLE TO YOU FOR ANY DIRECT, INDIRECT, INCIDENTAL, SPECIAL, CONSEQUENTIAL OR EXEMPLARY DAMAGES, INCLUDING, BUT NOT LIMITED TO, DAMAGES FOR LOSS OF PROFITS, GOODWILL, USE, DATA, COST OF PROCUREMENT OF SUBSTITUTE GOODS OR SERVICES, OR OTHER INTANGIBLE LOSSES (EVEN IF VPIX HAS BEEN ADVISED OF THE POSSIBILITY OF SUCH DAMAGES), RESULTING FROM: (I) THE USE OF OR INABILITY TO USE THE SERVICE; (II) ANY CHANGES MADE TO THE SERVICE OR ANY TEMPORARY OR PERMANENT CESSATION OF THE SERVICE OR ANY PART THEREOF; (III) THE UNAUTHORIZED ACCESS TO OR ALTERATION OF YOUR TRANSMISSIONS OR DATA; (IV) THE DELETION OF, CORRUPTION OF, OR FAILURE TO STORE AND/OR SEND OR RECEIVE YOUR TRANSMISSIONS OR DATA ON OR THROUGH THE SERVICE; (V) STATEMENTS OR CONDUCT OF ANY THIRD PARTY ON THE SERVICE; AND (VI) ANY OTHER MATTER RELATING TO THE SERVICE OR THE TOS OR VULA.
Indemnity
You agree to defend, indemnify and hold VPiX, its affiliates, subsidiaries, directors, officers, employees, agents, partners and licensors harmless from any claim or demand, including reasonable attorneys' fees, made by a third party, relating to or arising from: (a) any Content you submit, transmit, store or otherwise make available through the Service; (b) your use of the Service; (c) any violation by you of the VPiX TOS and VULA or (d) your violation of any rights of another. This obligation shall survive the termination or expiration of the VPiX TOS/VULA and/or your use of the Service.
Notices
VPiX may provide you with notices regarding the Service, including changes to these TOS, by email, regular mail, or by postings on its website and/or the Service.
U.S. Government Rights
All Software used in the Service is provided with RESTRICTED RIGHTS. Use, duplication or disclosure by the U.S. Government is subject to restrictions as set forth in subparagraph (c)(1)(iii) of the Rights in Technical Data and Computer Software clause at DFARS 252.227-7013 or subparagraphs (c)(1) and (2) of Commercial Computer Software - Restricted Rights at 48 CFR 52.227-19, as applicable. Manufacturer is: VPiX 590 Hwy 105 Suite 276, Monument CO 80132-9125, U.S.A.