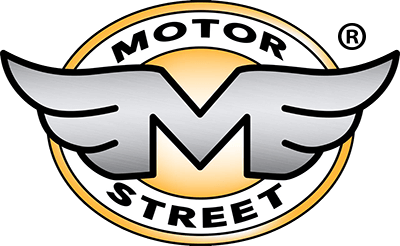 Sales Policy
Last revised: 12/01/2018 © Copyright 2021 VPiX
All VPiX® virtual tour camera kits, optics and hard good products come with a manufacturer's warranty. Please submit the registration cards to these vendors so that you are protected. Additional protection is available on whole enchilada 360 camera kits with the Diamond Protection plan. This add on warranty extends the manufacturer's warranty by 1 - 3 years (depending on camera kit/make/model and optic selections) and covers breakage and theft.*
By placing your order online or by telephone, you acknowledge that you have had the opportunity to review VPiX®'s warranty terms and sales policy to the extent you are familiar with them and you accept the terms and conditions, including return policy, limitations, exclusions and disclaimers in them. Every sales invoice VPiX® issues makes mention of this Sales Policy and it is your responsibility to read this. Once you have paid VPiX®, this policy becomes effective immediately. This policy is updated from time with little or no notice to you. As a customer of VPiX®, it is your responsibility to review VPiX®'s Sales and Return policy if you are a recurring customer. Your continued use of VPiX®'s service(s) constitutes an automatic acceptance of changes we may make to our policy.
All equipment once purchased is final. Any returns are only authorized if carrier is proven to have done damage(s) to box(es) to you. VPiX will issue you an RMA / Ticket # and we will replace the defective part(s) at no additional charge to you.
Use of the VPiX 360° Cloud has specific terms that apply to your use and is available at the bottom of your VPiX login cPanel (VULA).
VPiX Subscription Plans / Work(s) in Progress
Any VPiX customer with a real estate IDX, custom website or custom software/server/app project is billed monthly for services performed at the agreed upon rate(s) plus hosting and a Tier 1, Tier 2 or Tier 3 SLA. Rackspace provides a 100% uptime network guarantee and a credit when their service or any part of their managed service levels fall short. A pro-rated credit will be applied to any Rackspace hosted project for the duration of time it was down. Invoices sent out for continued work are to be reviewed by customer within (2) days. QuickBooks used a tracking cookie that measure "opens," to verify good receipt was made. Unless any questions are made within (3) days, all invoices will be considered accurate and payable within the NET Terms assiged to the VPiX customer.
Unless a credit card is used on file for a recurring VPiX tools - hosting - subscription service(s), VPiX customers will receive monthly invoices with NET 10, NET 15 or NET 30-day terms. All invoices have a 5-DAY grace period.
Once the grace period has elapsed, Customer is subject to a late fee of $35 for any VPiX Pro, MotorStreet, CSI360, 3D or VR Cloud / Tools Subscription. For any VPiX media servers that are licensed, the late charge is $95 per month. VPiX reserves the right to disable or turn off remote servers until full payment is made.
Suspension notices are sent out for any account that is 30-days past due.
Disconnection notices are sent out at Day 45.
At our option, if payments are not received by day 45, VPiX may file a collections action including civil claims with the Judicial Courts in El Paso County, City of Colorado Springs. VPiX customer will be responsible for all reasonable attorney fees and collections charges.
Self-Service VPiX 360 Cloud Limitations on Views / Overage Policy
VPiX® 360 cloud/hosting plans come with a view limit of 50,000 views per user per month for your entire account. Any views above 50,000 for your VPiX 360 subscription in a given 30-day subscription period are charged .002 cents per view. This charge is added onto your next month's bill and will be one-month in arrears. If your VPiX bill is due and automatically paid on 1 May, 2017, your June 2017 bill will receive the overage views (if any) from April on your June bill.
VPiX Affiliate / Territory Plans
All VPiX Area Developers and Affiliates (ADAs) and owners of protected rights, a territory, or a 1st refusal rights are required to provide a payment to secure the area or rights. Once paid, all fees are non-refundable.
NOTE: Having rights to a specific channel or territory comes with specific restrictions depending on the level of participation you've purchased.
For example, if your MSA / ADA / Territory fees are for VPiX Pro, you are unauthorized to make sales for another VPiX vertical such as MotorStreet, CSI360 or one of our HP Kiosk products such but not limited to Floors 3D, iHotel, Smoke POS and other systems VPiX sells and works on the HP Sprout Pro.
ADAs can upgrade to include the right to sell other VPiX products providing such addition does not impede on the rights of another VPiX ADA in the area you are interested in.
Default or Breech Clause. In the event that any VPiX ADA is unable or unwilling to make their monthly service payments or cannot or will not make their annual ADA renewal payment, VPiX reserves the right to terminate the relationship for cause. Once notified, the ADA will have 30 days to cure the late payment(s) in order to avoid cancelation of the agreement and having the territory and all customers and leads being sold to another interested party.
Custom VPiX Servers & Web apps
All VPiX custom servers require a Scope of Work (SOW) document before work begins. Any changes to work in progress will be documented via MeisterTask, Atlassian's Aha! or another client-VPiX approved project management system.
Hourly rates for engineering range from $150 - $195/hr and design, consulting and project management services from $90 - $140/hr. All ongoing projects are billed every 2 - 3 weeks until project is completed.
Payment for on-going work is due NET 7 day terms. Late payments are considered by day 15. Suspension of project including but not necessarily limited to server and email shut down and reassignment of designers and engineers after day 30 are at the sole discretion the the VPiX Project Manager. Penalty costs including reasonable attorney fees and collections are initiated by day 35. Failure to resolve any outstanding payments on custom work projects by day 45 will result in reversion of any and all IP ownership to VPiX.
For any custom project, the VPiX customer can own the customized skin and UX for any custom VPiX server project only. VPiX will remain the sole owner of the VPiX 360 AR, VR or MR engine and Intellectual Property. Additional terms may apply and are covered in a signed bilateral CNDA. At the close of any customized VPiX project, customer will choose a Tier 1 - Tier 4 Service Level Agreement (SLA) which shall include but not be necessarily limited to; Rackspace services, fixed bandwidth plus overage costs and access to a shared team of DevOps, CISSP and NetSec professionals.
Limited use of the VPiX mashup server product(s) shall be covered in the SOW which shall limit the sale and services the VPiX customer can provide to their customer base including limitation(s) on territory.
Finished mashup project code can be and should be stored at a digital repository such as GitHub, BitBucket or Iron Mountain. Additional costs apply. Please see your VPiX CSR for more details.
CANCELLATIONS REQUIREMENTS
MONTH to MONTH ACCOUNTS: Monthly subscribers to the VPiX Cloud may cancel their VPiX subscription by calling 1(866) 902-3600. Please have the VPiX log in ID and the last 4-digits of the credit card you have on file.
ANNUAL ACCOUNTS: Annual subscribers may cancel their account within 30 days of receiving their annual bill. QuickBooks online uses tracking cookies to record the date the invoice was opened and adds thirty (30) calendar days.
If we receive the cancelation notice before day 30, you may cancel with no penalty to your account.
If the account is abandoned or if no one calls to cancel the subscription, it is determined the annual service will continue for another 12 months.
Cancelation is still possible after day 30, but the entire invoice and any incurred late charges will still apply.
The service will self-expire on the normal anniversary date at which time all VPiX tours listed will delete including on any MLS, Trulia, Zillow, Realtor.com, Facebook and other sites it may have been either syndicated to or manually posted.
IDX Websites are connected via RETS to your local MLS. All cancellations require a phone call to the Denver office. You are required to provide us with 30-days notice to ramp the RETS feed down and send termination paperwork to your MLS Board. Cancellations still require payment of the current month.
DO IT RIGHT THE FIRST TIME / REFUNDS
We take as much time as customers need before they make an informed purchase of any VPiX 360° camera kit or other virtual tour platform / system.
Sometimes, a carrier may be negligent when delivering your VPiX 360° system to your door. It's rare, but once in a while, sometimes a carrier can damage a product during transit. Insurance covers the replacement of the affected item(s) at no additional charge to you.
Should you need to return a VPiX 360° system, you need to be aware that VPiX will charge a 15% restocking fee without exception including all shipping cost(s). The reason(s) being:
We cannot resell a used system as a new one. Camera systems have teensy margins and we assume the risk of selling your new system -- but now as a used system to someone else with practically zero margin or below our cost.
Refunds for services once rendered are not possible. For refunds on services that have not been delivered, checks are written within 2 - 3 weeks once balances are applied to past and on-going services.
We are able to offer many customer perks including tech support with live people. We offer Mack 3-year Diamond warranties. We also warrant a 100% uptime guarantee on all your tours, as we host with Rackspace.com -- the World's best place (and a tad bit on the expensive side) for hosting. But it's been said, you "Always get what you pay for."
Thank you for understanding and we look forward to helping you learn to shoot and produce your very own jaw-dropping 360° tours with VPiX.